Fast Track Business Careers for Masters Students
Create your Account
Already have an account ? login here
Discover how we can help you
A sample of what we have for you
Aug 4th
Data, Analytics & IT

Rapid7
International Recruitment Development Program Event - Sep 25th

Get an in-depth perspective on global full-time and internship opportunities at J&J for students from Asia-Pacific, EMEA, and Latin America through this engaging and interactive virtual event.

Our Graduate Talent Programs (GTP) help prepare talented graduates for an engaging career at UBS. They feature on- and off-the-job learning as well as mentoring and networking opportunities geared to ...
UBS
Novo Nordisk A/S, a healthcare company, engages in the research, development, manufacture, and marketing of pharmaceutical products worldwide. It operates in two segments, Diabetes and Obesity care, a...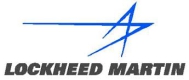 Aug 4th
Operations, Production & Supply Chain, Management

LOCKHEED MARTIN CORPORATION
Aug 10th
Investment Mgmt, Asset Mgmt, PE, VC

National Association of Insurance Commissioners (NAIC)

The Commercial Leadership Program (CLP) is a two-year developmental program in sales and marketing. Throughout the two years, you will either have 3 or 4 rotations, depending on your business unit. Yo...
General Electric Company

The 2020 ASCM Case Competition is provided by ASCM in collaboration with Deloitte Consulting LLP. Participating teams will present solutions to an exciting end-to-end supply chain management problem, ...
Procurement Leadership Development Program Event - Sep 30th

Are you passionate about creating business success strategies? Consider the Procurement Leadership Development Program (PLDP) for MBA/MS graduates. This unique leadership development program is built ...
BT Group plc provides communications products and services in the United Kingdom, Europe, the Middle East, Africa, the Americas, the Asia Pacific, and internationally. It operates through Consumer, En...

For a preview of what it's like to work at Chevron in Downstream & Chemicals, join us as a summer intern after your first year of graduate school. As an intern, you'll gain a better understanding of o...
Chevron Corporation
The 2020 Advancing Development Goals International Contest for Graduate Students aims to present innovative and pragmatic solutions to address the challenges of social inclusion.
People. Strategy. Impact. - Oct 6th

If you have a strong business mindset with a passion for people, we have just the right opportunity for you. On a mission to reinvent HR, Johnson & Johnson is looking for outstanding and passionate in...
THE 2020 CHALLENGE 'RESOURCE RECOVERY'. . The challenge for the 2020 Global Business Challenge is to 'develop novel and sustainable solutions to aid in resource recovery and promote the circular e...
Jobs
Development Programs
Employer Directory
Events
About Careernomics
Careernomics.com is an integrated careers platform, that is focused on helping Masters students explore and identify the right career opportunities for them.

We help them:
- Broaden their job search and identify new employers and opportunities outside of their radar
- Explore fast-track leadership development programs
- Deep-dive into specific opportunities and easily access the key information they need from recruiting trends to culture and work permits
- Engage with employers live during online events

We are careers experts, serving Masters, Business Schools and Employers. Learn more about us.
Get access to jobs, development programs, employers, online events & more