Fast Track Business Careers for Masters Students
Create your Account
Already have an account ? login here
Discover how we can help you
A sample of what we have for you

Jan 22nd
Data, Analytics & IT

InfoLogitech, Inc.

The HEC Carrefours Career Fair, the biggest Career Fair at HEC Paris. This fair will allow you to provide direct and concrete information to students and graduates of HEC Paris about your sector of ac...
Human Resources Internship Program. Our goal is to provide meaningful, relevant and challenging HR assignments that directly contribute to the Company business objectives and HR strategic priorities. ...
Ford Motor Company
Bain aims to be ready when corporate titans need a little direction. One of the world's leading management consulting firms, Bain & Company offers a wide array of services aimed at increasing efficien...

Jan 19th
Financial Management, Other Finance

JPMorgan Chase Bank, N.A.
Jan 20th
Data, Analytics & IT, Innovation, R&D

Healthfirst

Our Graduate Finance Summer Internship Program . In this fast paced 10-week corporate finance internship program, we are recruiting candidates completing their first year of graduate school looking fo...
State Street Corp.
A case study competition for students in India's top business schools, technology and science universities to identify and showcase initiatives by NGOs, companies, and government that deserve to be r...
IESE Virtual Career Forum - Feb 9th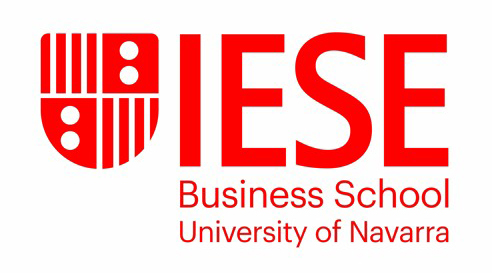 Welcome to the IESE Virtual Career Forum where employers from around the world can virtually interact with and recruit talented graduate business students from IESE.
Pfizer Inc. develops, manufactures, and sells healthcare products worldwide. It offers medicines and vaccines in various therapeutic areas, including internal medicine, such as cardiovascular metaboli...

At American Express, we know that with the right backing, people and businesses have the power to progress in incredible ways. Whether we're supporting our customers' financial confidence to move ah...
American Express
The annual USC Global Health Case Competition brings together teams of students from all disciplines to tackle a critical global health challenge. Fourteen days after receiving the case, students must...

Up to Us is a program that empowers students to educate peers on our long-term national debt, how it could affect their economic opportunities, and what our generation can do to have a voice in raisin...
Jobs
Development Programs
Employer Directory
Events
About Careernomics
Careernomics.com is an integrated careers platform, that is focused on helping Masters students explore and identify the right career opportunities for them.

We help them:
- Broaden their job search and identify new employers and opportunities outside of their radar
- Explore fast-track leadership development programs
- Deep-dive into specific opportunities and easily access the key information they need from recruiting trends to culture and work permits
- Engage with employers live during online events

We are careers experts, serving Masters, Business Schools and Employers. Learn more about us.
Get access to jobs, development programs, employers, online events & more