Fast Track Business Careers for Masters Students
Create your Account
Already have an account ? login here
Discover how we can help you
A sample of what we have for you

Jun 30th
Marketing & Communications

Pernod Ricard

BNP Paribas Global Markets provides cross-asset investment, hedging, financing, research and market intelligence to corporate and institutional clients, as well as private and retail banking networks....
BNP Paribas
Revolut is a financial services company that specializes in mobile banking, card payments, money remittance, and foreign exchange. It includes a pre-paid debit card, currency exchange, and peer-to-pee...

Jun 30th
Data, Analytics & IT, Innovation, R&D

STMicroelectronics
The Academy of Asian Business (AAB) is pleased to announce the 2022 World Asian Business Case Competition. This is the annual case competition organized by AAB that invites college students to write u...

Want to use your unique combination of expertise, dedication and drive to spark bold innovation while tackling some of the world's most pressing health challenges? With the power of the world's larges...
Johnson & Johnson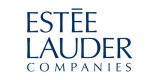 Jun 30th
Innovation, R&D

Estée Lauder
Bank of America is a financial institution, serving individual consumers, small- and middle-market businesses, and large corporations with a full range of banking, investing, asset management, and oth...

Drive innovation for investors everywhere. At Vanguard, we put investors first. And that means putting innovation front and center. As part of our Technology Leadership Program in the Application Deve...
Vanguard
What's the challenge? To develop a five-year strategy to grow the company's sales, profits and revenue, by leveraging its core strengths and expanding into new national or global markets. Each team al...
The 2022 Advancing Development Goals International Contest for Graduate Students aims to present innovative and pragmatic solutions to address the challenges of poverty reduction.
Jobs
Development Programs
Employer Directory
Events
About Careernomics
Careernomics.com is an integrated careers platform, that is focused on helping Masters students and alumni explore and identify the right career opportunities for them.

We help them:
- Broaden their job search and identify new employers and opportunities outside of their radar
- Explore fast-track leadership development programs
- Deep-dive into specific opportunities and easily access the key information they need from recruiting trends to culture and work permits
- Engage with employers live during online events

We are careers experts, serving Masters, Business Schools and Employers. Learn more about us.
Get access to jobs, development programs, employers, online events & more