Fast Track Business Careers for Masters Students
Create your Account
Already have an account ? login here
Discover how we can help you
A sample of what we have for you
May 20th
Retail and/or sales experience. Basic computer skills; Employee Assistance Program (EAP). We are masters in weight management and we believe in what we do -...

Jenny Craig

The Honeywell Pathways Leadership Development Program is a three-year rotational program that includes three, twelve to eighteen-month assignments. Participants are provided with high-impact assignmen...
Honeywell
Amgen Inc. is a biotechnology company. The Company discovers, develops, manufactures and delivers various human therapeutics. It operates in human therapeutics segment. Its marketed products portfolio...
May 20th
Taboola's technology analyzes real-time user data (such as geography, device type, referral source, collaborative filtering, and social media trends) to predict...

Taboola

The Lemelson-MIT Student Prize honors promising collegiate inventors around the country.

Impact International Graduate Program is a 18-month development journey that offers a unique insight into the bank to kick start your career at UniCredit Group.. Thanks to a rotational path, you will ...
UniCredit
May 20th
Undergraduate degree in Business Management with a concentration in Finance, Accounting, Economics or Marketing Analytics / Pricing....

J.Crew Group, Inc.
GlaxoSmithKline plc is a global healthcare company. The Company operates through three segments: Pharmaceuticals, Vaccines and Consumer Healthcare. The Company focuses on its research across six areas...

Description of the program. The Greenlee Textron Engineering - Engineering Development Program is designed to provide a range of development activities, focused on engineering, to help recent new empl...
Textron inc.

Shell Ideas360 is more than a global competition that connects students to develop ideas to tackle the pressures on the worldÂ's Food, Water and Energy resources. ItÂ's an exciting journey of learning...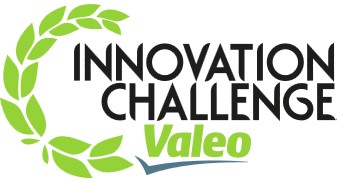 The aim of the contest is to reward an innovative automobile-related project (technological innovation or idea for a new way to use cars) that is the product of the imagination of students worldwide.
Jobs
Development Programs
Employer Directory
Events
About Careernomics.com
Helping Masters students explore the right jobs, leadership programs and employers, across industries and geographies, is our primary objective.
We bring them unique information unavailable anywhere else. We make it easy for them to identify more career opportunities while saving them time.

We work with Business Schools to help serve their students, while giving the careers team real-time reporting and analytics.

We also enable employers to attract, engage with and recruit top candidates.

We are careers experts, serving Masters, MBAs, Business Schools and Employers -- through Careernomics and MBA-Exchange.com.

Please join us and let us how we can best help you. Learn more about us .
Get access to jobs, development programs, employers, online events & more