Fast Track Business Careers for Masters Students
Jobs
Development Programs
Employers Directory
Events
Create your Account
Already have an account ? login here
Discover how we can help you
A sample of what we have for you
Jan 19th
State of Michigan certified master gardener and additional coursework in forestry or horticulture related subjects is desirable....

City of Dearborn

Track: Corporate Risk Management . Program Overview:. The Discover Internship Program is an exciting opportunity to work on challenging projects in a sought after work environment and culture. This pr...
Discover Financial Services
Amazon.com, Inc. offers a range of products and services through its Websites. The Company's products include merchandise and content that it purchases for resale from vendors and those offered by thi...
Jan 19th
SFSU IS NOT A SPONSORING AGENCY FOR STAFF OR MANAGEMENT POSITIONS. Recruitment & Yield Specialist. Equivalent to graduation from a four-year college or...

California State University

For more than 25 years, the Johnson & Johnson International Recruitment and Development Program. (IRDP) has proven its value, both in accelerating the leadership potential of participants and in its s...
Johnson & Johnson
Jan 19th
3-5 years in insurance brokerage, carrier, or related business to business sales experience including calling on senior executives and a track record of...

USI
International Business Machines Corporation (IBM) is a technology company. The Company operates through five segments: Global Technology Services (GTS), Global Business Services (GBS), Software, Syste...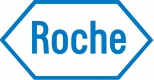 Are you a talented Finance professional with an excellent academic education? Do you want to gain genuine global experience working in different areas of Finance? Then, our 2 to 2.5 years Finance Pers...
Roche Holding
Jobs
Development Programs
Employer Directory
Events
About Careernomics.com
Helping Masters students explore the right jobs, leadership programs and employers, across industries and geographies, is our primary objective.
We bring them unique information unavailable anywhere else. We make it easy for them to identify more career opportunities while saving them time.

We work with Business Schools to help serve their students, while giving the careers team real-time reporting and analytics.

We also enable employers to attract, engage with and recruit top candidates.

We are careers experts, serving Masters, MBAs, Business Schools and Employers -- through Careernomics and MBA-Exchange.com.

Please join us and let us how we can best help you. Learn more about us .
Get access to jobs, dev. programs, employers, online events & more